Neue TV-Serie in Planung? (New TV series is coming?)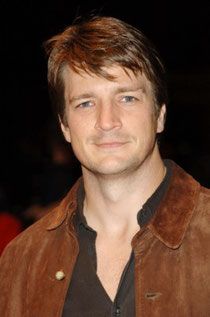 Seit längerer Zeit geht das Gerücht um (oder mehr als ein Gerücht?), dass es bald eine neue TV-Serie um "Spenser" geben wird. Joan H. Parker, die Witwe und engste Vertraute vom geistigen Vater Robert B. Parker bestätigte dies bereits. Eine nähere Ausarbeitung liegt jedoch noch nicht vor. Gründe dazu sind unter anderem auch, dass Parker damals die Rechte an seiner Figur des "Hawk" an ABC verkauft hatte und somit dürfte man Hawk für eine neue TV-Serie nicht mehr verwenden. Also wenn eine neue Serie kommt - dann wird Hawk nicht mehr dabei sein. Spenser ohne Hawk? Funktioniert sowas überhaupt? An Hawks Stelle soll denn Zebulon Sixkill kommen, ein Charakter, der ähnlich angesiedelt ist wie Hawk und indianischer Abstammung ist. Sixkill wurde bereits in den neueren Romanen verwendet, erstmailig in dem noch nicht in Deutschland erschienenen Roman "Sixkill".
Dennoch bleibt die Frage - kann ein Sixkill einen Hochkaräter wie Hawk wirklich ersetzen? Ist eine neue TV Serie überhaupt lohnenswert? Im Zuge dessen, dass es derzeit Mode ist, alte Serienklassiker neu ins TV zu bringen, und viele schon nach wenigen Folgen oder einer Staffel scheitern, darf man da schon skeptisch sein.
Für die Rolle des "Spenser" favorisiert Joan H. Parker den Schauspieler Nathan Fillion, der jedoch seit Jahren der Hauptdarsteller der sehr erfolgreichen Krimiserie "Castle" ist. Fillion wurde zudem aus Serien wie "Firefly" oder der Sitcom "Ein Trio zum Anbeissen" bekannt. Ob Fillion wirklich ein guter "Spenser" wäre, muß wohl jeder Fan für sich selbst entscheiden. Sollte Fillion wirklich die Rolle spielen, müsse man wohl eh warten, bis "Castle" beendet wird - und das sieht bei dem derzeitigen Erfolg der Serie wohl nicht so aus. Fillion selbst ist begeisterter Fan der "Spenser" - Romane und liesst sie selbst sehr gerne. Die TV-Serie mit Robert Urich hat er seinen Angaben nach jedoch noch nie gesehen.
Für die Chance, dass die Urserie im Zuge damit auf DVD kommt oder der Erfolg der Romane sich in Deutschland dadurch erhöht, wäre natürlich gut möglich.
For some time, it is rumored to (or more than a rumor?) that there will soon be a new TV series to "Spenser." Joan H. Parker, the widow and closest confidante of spiritual father Robert B. Parker confirmed this already. A more detailed elaboration is not yet available. Reasons for this are, among other things, that Parker had then sold the rights to his character of "Hawk" on ABC, and therefore he should not use Hawk for a new TV series. So when a new series is coming - then Hawk will not be there. Spenser without Hawk? Something works at all? Hawks place coming to Zebulon Sixkill, a character who is settled like Hawk, and of Native American descent. Sixkill has already been used in more recent novels, for the first time in his own novel "Sixkill".

Yet the question remains - can Sixkill replace a high-caliber like Hawk? Is a new TV series at all worthwhile? As part of this, it is fashionable, old classics series to bring the TV, and many fail after a few episodes or a season, you may be there already skeptical.

For the role of "Spenser" favored Joan H. Parker the actor Nathan Fillion, who is the lead actor for years the very successful crime series "Castle". Fillion was also from shows like "Firefly" and the sitcom known "a Girl and a Pizza Place." Whether Fillion really good "Spenser" would probably need every fan to decide for yourself. Fillion really should play the role that we must probably wait anyway, to "Castle" is ended - and it shows in the current success with fondness of the series probably does not like it. Fillion himself is an avid fan of the "Spenser" - novels and reads very much like themselves. The television series starring Robert Urich according to him, but he has never seen.
For the chance that the Urich series during it comes to DVD, or the success of the novels increased in Germany in would of course quite possible.